The 2022 VW ID.4 – Get Up to $4000 NJ Rebate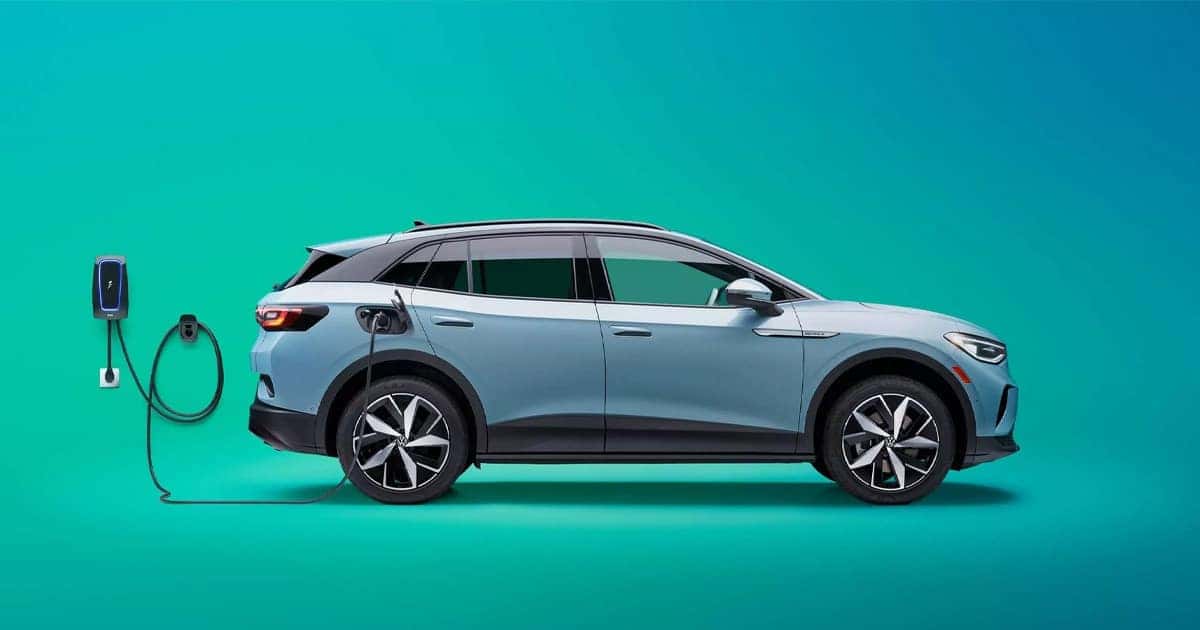 If you are still evaluating the benefits of buying an all-electric car, meet the VW ID.4 2022.
We didn't hold back when creating the Volkswagen ID.4, offering both form and function. The VW ID.4 2022 is nothing short of artisan craftsmanship—and best of all, it comes loaded with value.
Check Out These Features—Transform How You Think About Electric Cars
Exterior: The clean, aerodynamic lines make a BOLD presence on the road– It's hard not to notice its striking silhouette.
Interior: Plenty of room in a spacious, comfortable cabin, delivering you where you are going in style.
VW ID.4 has reimagined Car Talk — ID.Light is your ID. 4's way of communicating with you. Through the intuitive light bar stretching across the dash, the ID.Light uses acoustic and visual to transmit incoming calls, provide current charge status, brake warnings, and much more.
Ready to Drive – With your key fob and you in the driver's seat, the VW ID.4 senses your presence; screens blink momentarily, and your VW ID.4 is ready to go!
12" Touchscreen Display–Your touchscreen is equipped with voice control smart features such as climate control, interactive navigation, and more, keeping you comfortable in your travels.
Drive confidently: With all-wheel-drive, you get faster acceleration and smart technology handling.
Over 45,000+ charging stations nationwide:⁠ With a constantly growing public network of over 45K charging stations nationwide, staying set is never a problem.
We have equipped your VW ID.4 with several features, such as wireless phone charging. With wireless charging for compatible devices, running out of power is a non-issue.
Access even more functions, i.e., Plus Nav EV⁠9 and Plus Speech EV⁠10, both free for three years with CarNet on your myVW app. To add your apps, wirelessly connect your smartphone to App-Connect⁠13 and choose the apps you want on the VW ID.4 touchscreen display.
Get Up to $4000 in Rebates and Other Benefits
Charge Up NJ: Rebates for EV Purchase or Lease have already spent millions of dollars incentivizing NJ drivers to migrate to EVs. If you live in NJ, possess an NJ driver's license, and purchase or lease a qualifying EV, you qualify to receive a rebate of up to $4,000. No waiting–You receive your incentive immediately upon purchasing or leasing a qualifying EV, lowering the vehicle's cost and your monthly payments immediately.
Vehicles under $45,000 receive NJ's state rebate up to $4,000 and vehicles priced between $45,000 and $55,000 receive up to $2,000. Also, you can receive an additional rebate of up to $250 with your purchase of an eligible electric vehicle charger for your home. Check for additional utility incentives for the installation of a home charger.
Via the Green Pass Discount, EVs also qualify for reduced toll rates: a 10% discount for the NJ Turnpike and Garden State Parkway. Call NJ E-ZPass at 1-888-288-6865
EVs are also allowed to travel in HOV lanes, regardless of the number of passengers.
If you live or work in the Greater Philadelphia or Cherry Hill, NJ, area, visit Cherry Hill Volkswagen online and select your new VW ID.4 2022 from a variety of ID.4s in our inventory available for immediate delivery