2023 Volkswagen ID.4 Electric Vehicle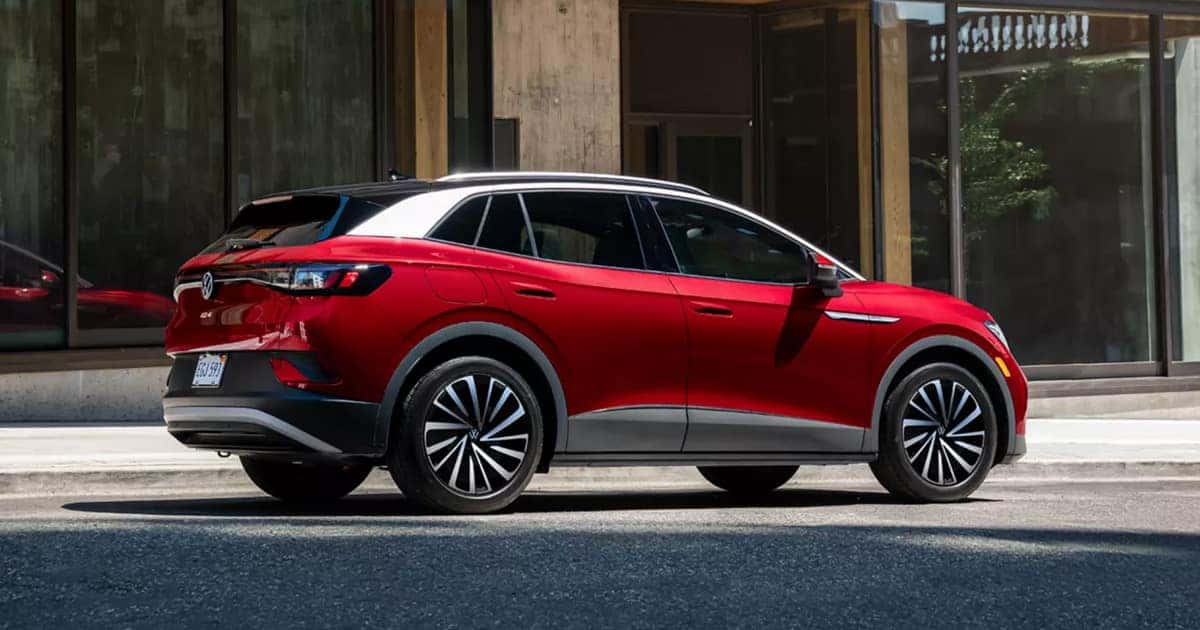 In 2021, Volkswagen was amongst the ten most popular brands of cars in the industry. It's no surprise they've just come out with a hot new model – the Volkswagen ID.4 electric vehicle.
Are you looking for an upgrade on your car? In this Volkswagen ID.4 review, we're ready to tell you why it should be your new buy along with the features making it one of the best new vehicles on the market.
Read on to find out more.
What Sets the Volkswagen ID.4 Above the Rest?
This hot new model is also known as the Volkswagen EV since it's an electric-powered vehicle. In addition, it's got:
Real wheel drive
1-speed transmission
Approximate fuel efficiency of 110 CITY/93 HWY
It comes in a range of colors from Moonstone Gray to Glacier White, Kings Red Metallic, a Deep Black Pearl Effect, and more! There are nine Volkswagen ID.4 available for sale at Cherry Hill Volkswagen.
Various interiors colors are dependent on the vehicle chosen and include, for example:
What Are the Key Features of the Volkswagen ID.4 Electric Vehicle?
New cars often come with modern features that are brought out as the car industry expands. There's no difference when it comes to Volkswagens.
Some of the top features of this carbon-neutral VW include:
Adaptive cruise control
Forward collision warning
WiFi Hotspot
Hands-free liftgate
Lane departure warning
Let's look at how some of these provide added benefits over some older Volkswagen models and other vehicles.
Adaptive Cruise Control
With adaptative cruise control, you get to set the speed of your desire. You change the speed in order to adjust to how fast the vehicle ahead of you is driving.
The benefits it provides are:
Convenience
Comfort
Stress-free driving
If the vehicle ahead slows, your new VW will automatically do the same. This is achieved through a pre-set system and then you can advance your speed once the vehicle is gone.
WiFi Hotspot
A WiFi Hotspot in the new VW allows you to connect to WiFi. First, you must switch on the accessory mode in order for it to operate. Open up the myVW app on your smart device.
Make sure your vehicle is connected to the WiFi on one of the following:
Then, you need to click on Account, followed by selecting Vehicle Management. Choose your VW and connect.
Lane Departure Warning
Lane departure warning, or LDW, can be a lifesaver – literally!
It's an advanced system found in newer cars such as the Volkswagen ID.4 EV. It signals to drivers when they're moving across lanes without noticing it. That way, it can help avoid crashes from occurring.
Buy Your Volkswagen ID.4 Electric Vehicle Here
The Volkswagen ID.4 electric vehicle is a new model which comes in different colors and with advanced features. Coming into 2023, it's the car to buy! We've got great Volkswagen ID.4 deals for you to choose from.
View our top range of cars and contact us today! It's time to buy the car you've always dreamt of.