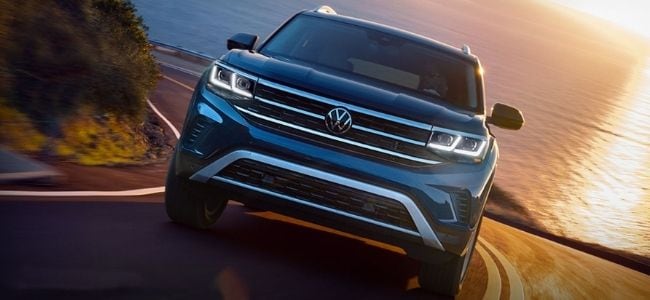 2020 might not be over yet, but that hasn't stopped Volkswagen from launching the 2021 Sign and Drive Event. If you are ready to experience a new vehicle for less money, now is the time to buy. At Cherry Hill Volkswagen, we have all of the models you want to own at prices you won't believe.
2021 Sign and Drive Event
For a limited time only, you can receive special financing options on the latest VW models. Whether you are looking for a sedan or an SUV, you can save more. Consider buying yourself the Volkswagen you've been dreaming about or purchase one as a gift for a loved one.
VW Models to Choose From
There are plenty of available Volkswagen models to pick from right now. We have the highly anticipated ID.4 for sale in Philadelphia. You could also drive the VW Atlas and Atlas Cross Sport for your busy family. You may also enjoy driving a VW Tiguan.
If sedans are on your list, we have the well-loved Jetta and Jetta GLI. You will also want to see what's new with the VW Passat. Beyond these, you need to see what the Arteon, Golf and Golf GTI provide to discerning car buyers.
Volkswagen continues to make waves by offering the latest innovations in vehicles. You can find exceptional power from the VW lineup and many standard features in every model. Start by looking through our online inventory to see what's available. You can also schedule a test drive and experience the excitement first-hand.
Once you pick the Volkswagen model you want to drive, it's time to look at the latest VW offers. Our team can help you save more money with this new sales event. Put more money in your pocket to use for more important things, such as gifts for loved ones.