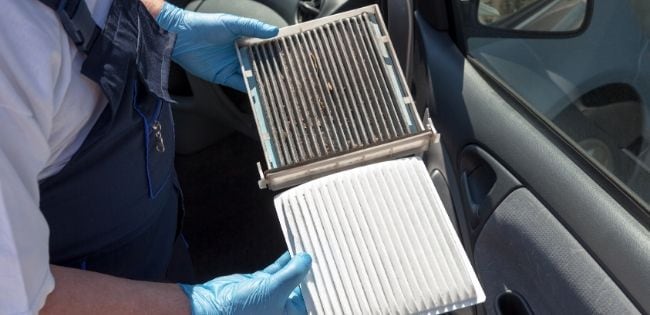 You want your Volkswagen to run the way it should, which is why you must consider the benefit of replacing the cabin air filter. At Cherry Hill Volkswagen, we aim to supply you with the best service, which is why you can trust us for cabin air filter replacement in Philadelphia.
Benefits of a Replacement VW Cabin Air Filter
There are many ways to maintain your Volkswagen to ensure optimal performance. One of the components that often gets overlooked is the cabin air filter. A new cabin air filter is essential for high-quality airflow in your VW, which is why you must consider regular replacements.
What is a Cabin Air Filter?
While the cabin air filter is a simple part, it has a lot of responsibility. This component filters the air that enters your cabin. When it works correctly, it allows for high-quality air to enter the cabin. However, once it begins to fail, you can count on pollutants entering the vehicle. If you have allergies or asthma, you will especially notice the difference.
Failing to replace the cabin air filter regularly leaves you and your occupants with poor air quality. In the most extreme cases, it could cause respiratory illnesses. To counteract this, we recommend changing your VW cabin air filter every 12,000 to 15,000 miles, or yearly. We can do this replacement when you bring your vehicle for regular maintenance. If you notice a strange odor or a reduction in the airflow before this appointment, let us know. You might need it replaced more often.
While you could change your Volkswagen cabin air filter by yourself, we recommend trusting the professionals. We are factory-trained to deal with your VW and use only OEM parts for the best replacement. Talk to our service department at Cherry Hill Volkswagen to schedule your appointment today.