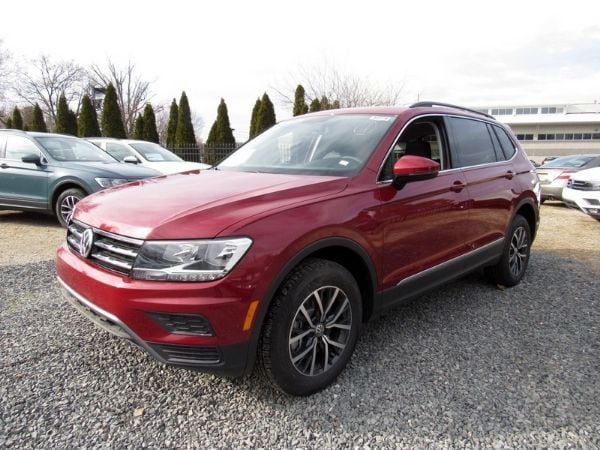 When the time comes to lease your new 2020 Tiguan, we have plenty of specials happening during the Volkswagen Sign and Drive Event. Take a closer look at this promotion happening right now at Cherry Hill Volkswagen.
What is Volkswagen Sign and Drive?
During the VW Sign and Drive event, we see drivers from all over New Jersey and Pennsylvania looking for a new vehicle. The Sign and Drive lease allows you to take home your 2020 Tiguan today.
Our VW Sign and Drive Event lets you roll your down payment into your monthly payments. When you opt for this setup, you don't need a lot of money to get behind the wheel of your Tiguan. Instead, you will pay the leasing fees and taxes only. Then, the down payment gets spread out in even increments into the monthly payments, making your lease more affordable.
Qualify for a Tiguan Today
If you have maintained good credit, you won't have a problem qualifying during the VW Sign and Drive lease. Even if you have spotty credit, there are still some options we can offer you. Our expert finance team has many solutions available to get you behind the wheel of a Tiguan.
When you lease the new Tiguan in Philadelphia, your payments remain lower than if you purchase the SUV. This lower payment allows you to afford a higher-end trim and add more features. It seems the perfect time to explore some new technologies, such as VW Car-Net.
You can browse the online inventory of Tiguan SUVs right from your home or office. Then, discuss your needs with our finance teams to find the leasing options that suit your budget. You will get behind the wheel of a Tiguan, and have a payment that makes you happy.