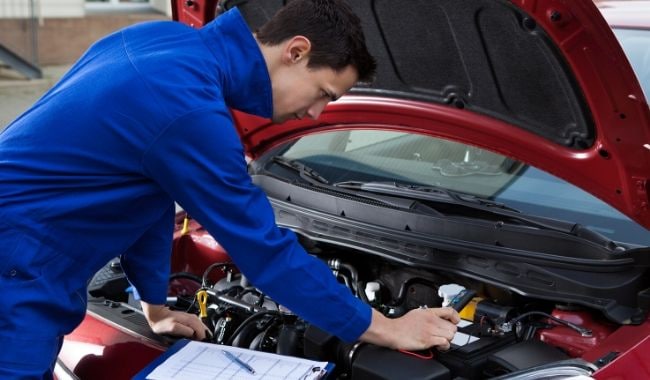 When you get behind the wheel of your Volkswagen car or SUV, you know what it means to drive a reliable vehicle. Still, there will be times when you need to maintain or service the VW. Don't ignore the suggestion to bring your VW to a factory-trained technician at Cherry Hill Volkswagen. There are several benefits you might not have thought about.
Guaranteed Repairs
When you trust our factory-trained professionals to repair your car, the work is guaranteed. If you prefer to take your Volkswagen to the local shop, there's no guarantee that the work will be done correctly. Our VW technicians know how to handle the problems occurring with your vehicle. Because we deal with the same situations regularly, we can guarantee that the work will be performed properly, at the first visit.
Genuine Volkswagen Parts
Your local mechanic isn't using genuine parts from the factory. At Cherry Hill Volkswagen, we order our parts directly from VW to ensure the highest level of quality. You won't need to wonder how long the replacement parts are going to last or if they will perform as you expected. These parts are made to fit your Volkswagen and offer a long life.
Professionals With Up-to-Date Training
Some mechanics take their certification tests and work at the local shop for the rest of their careers without ever getting more training. This is unacceptable and shouldn't be permitted. Our team continues to receive updated training regularly. This practice ensures that we know how to deal with the latest problems and concerns. If you want to visit the shop five times to diagnose a problem, go to the local guy. However, if you want the problem fixed the first time, trust the VW technicians.
Get Your Volkswagen Serviced
It's time to maintain and service your Volkswagen. Bring it to the professionals at Cherry Hill Volkswagen. We have the technicians and parts that your Volkswagen in Philadelphia deserves.
March 23, 2020 Update:
Our service and parts departments are open Monday thru Friday from 7:30 AM thru 5:00 PM. Pick-up and delivery available. Click here to Schedule Service.