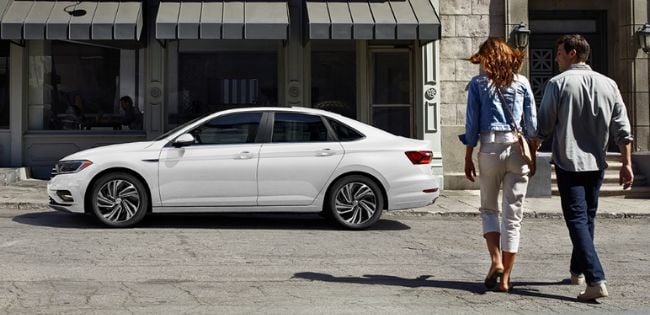 The Volkswagen Jetta continues to be a top choice among enthusiasts, but there's a lot about this car you probably don't know. At Cherry Hill Volkswagen, we have the Jetta facts you want to know about.
It Came from the VW Golf
During the late 1970s, the small sedan market expanded. Volkswagen wanted to offer more than just the popular Golf, which is where the Jetta came from.
It Had a Different Name
In 1992, with the arrival of the third generation, Europeans began calling the Jetta the Volkswagen Vento instead. However, those of us in America continued with the Jetta nameplate. Then, when the fourth-generation was released, other parts of the world called it the Volkswagen Bora.
Jetta Was Named for the Wind
While talking about the wind, you want to know where Jetta came from. VW is known for naming vehicles after ocean current and trade winds, so it shouldn't come as a surprise that the Jetta originated as a name of an Atlantic Ocean jet stream.
Jetta Was Once a Street-Legal Race Car
Between 2008 and 2010, the Jetta TDI Cup was sold as a modified sedan that was street-legal for racing. It came with a diesel motor and a sporty body.
Today's Jetta is Insanely Efficient
VW Jetta models can achieve 40 mpg on the highway. Plus, it comes with a six-speed transmission that provides exceptional acceleration and smooth-shifting ability. With the standard 1.4-liter turbocharged engine, you can expect an output of 147 horsepower. Look for your new Jetta model with a variety of trim levels, including the S, R-Line or SE.
What are you looking for from the Volkswagen Jetta? We have the new and pre-owned Jetta models you want to drive. Show your love for this iconic brand when you look at the latest Jetta lease deals in Philadelphia.