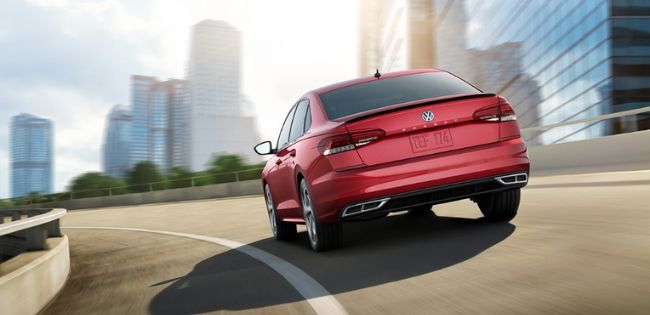 When it comes to driving a new sedan, enthusiasts have a choice between the 2020 Volkswagen Passat or the Jetta. Both of these cars have a lot to offer, so it's important we evaluate what each one contains. At Cherry Hill Volkswagen, we will perform a Passat vs. Jetta comparison to help you decide.
2020 VW Passat vs. Jetta
The biggest difference between these two vehicles is the size. The Jetta is part of the compact sedan lineup, while the Passat is larger and considered a midsize sedan. This tells you what to expect as far as passenger and cargo space.
Additionally, the Passat is going to offer more power. The Passat features an engine that pumps out 174 horsepower, while the Jetta is rated at 147 horsepower instead. However, the Jetta is more fuel-efficient. We see EPA estimates on the Jetta of 30/40 mpg, while the Passat is rated at 23/34 mpg.
Because both of these models come jam-packed with features and safety equipment, your decision really comes down to how much interior space you want, versus power and fuel efficiency. Of course, the Passat also comes with a higher price tag.
If you seek to find a low-budget sedan that saves fuel and aren't worried about interior space, the Jetta might be your best option. However, if you need more interior space and desire a potent powertrain, you will be more satisfied driving the Passat.
What Volkswagen is Right for You?
What VW sedan are you hoping to drive? We offer a vast selection of new and pre-owned Volkswagen models in Philadelphia. Browse our online inventory to schedule your test drive today. Once you find the right model, let us match you with the perfect financing or lease deal that keeps more money in your pocketbook.