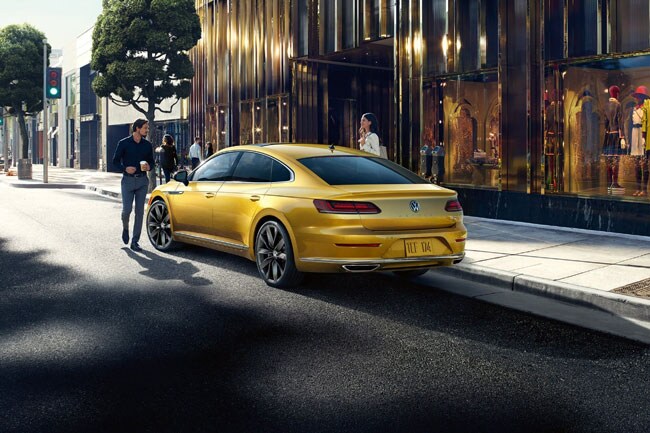 Of all the safety features offered by Volkswagen, Pedestrian Monitoring technology is one of the most important. It detects people walking in front of your VW. Take a look at some of the vehicles that have this feature at Cherry Hill Volkswagen.
VW Models with Pedestrian Monitoring
Pedestrian Monitoring comes complete with the Front Assist safety feature. Currently, this comes standard on the following Volkswagen models:
· Arteon
· Atlas
· Golf, Golf R & Golf Alltrack
2019 VW Models without this option include:
· Beetle
· Jetta
· Passat
All other VW models have it available on higher trim levels.
By 2022, autonomous emergency braking and front assist will be standard on all Volkswagen vehicles.
How Does Pedestrian Monitoring Work?
Your Volkswagen has small radars scanning in front of your vehicle for pedestrians. These scans happen several hundred times per minute. The radars reach 400 feet and measure at 35 degrees. The system also works at night or during the day.
Of course, speed plays a factor in the calculations. When you are moving between 4 and 18.6 mph, the system will automatically apply the brakes to keep you from hitting the person. At speeds up to 40 mph, the system alerts you with visual and audible cues. If you don't react, the car starts braking.
Get Your New VW
It's time to start using advanced technology to improve on-road safety. You want to upgrade your older Volkswagen model for a new one. At Cherry Hill Volkswagen, we have the new and used Volkswagen models you want to drive. With the proper equipment, you can ensure the safety of pedestrians walking on the road. It's just one more way that Volkswagen is working to help drivers. Stop in today for a test drive and we will demonstrate how this system works.