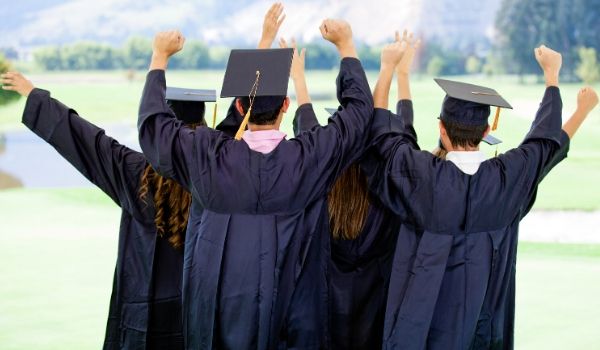 Graduating college has more benefits than just allowing you to land that dream job. With the Volkswagen College Grad Program, you also receive some perks to help you own your favorite VW model. At Cherry Hill Volkswagen, we are proud to offer special incentives to recent grads.
College Graduate Program Perks
With the Volkswagen College Graduate Program, recent graduates can qualify for a $100 Contract Bonus toward the purchase or lease of a new, unused VW vehicle with Volkswagen Credit.
Program Highlights include:
· Up to a $1000 Contract Bonus
· No security deposit on leased vehicles
· Competitive rates, even with no credit history
· No co-signer needed
Claim Your VW College Grad Credit
If you've just finished all of those years of college, we want to reward you. It's time for you to set out on that new life in a sleek Volkswagen vehicle.
To get started, simply visit us at Cherry Hill Volkswagen to apply. Keep in mind that you must meet the following requirements:
· Graduated in the past two years, or will graduate within the next six months
· Education must have been with an accredited college
· Full-time job or written commitment from your next employer
· Credit approval from Volkswagen Credit
When you arrive at our dealership, make sure you have the following information to make the process smoother.
· Copy of your college degree (if not available, bring your transcript and college contact information)
· Proof of full-time income and employment details
· Contact information for the payroll/human resources at your job
· Two personal references and contact information (one needs to be a relative)
Stop by Cherry Hill Volkswagen to find the vehicle of your dreams. As you start this new stage of your life, we can help you find the car or SUV that suits your needs. Talk to our helpful staff to get the full details of this promotion.