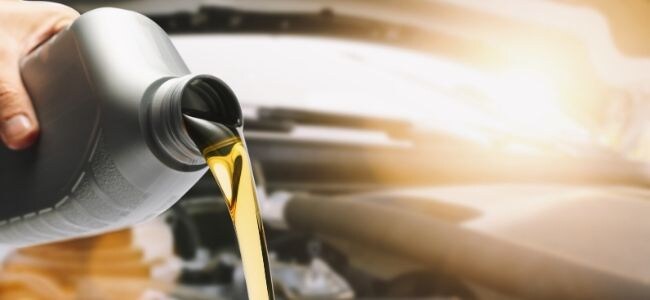 When it's time to get an oil change for your Volkswagen vehicle, you don't want to search for the best deals or the garage closest to you. You could end up getting scammed. Here are some reasons to get your oil lube and filter maintenance done at Volkswagen of Cherry Hill.
When Does the Oil Need to Be Changed?
As you drive, the motor oil in your vehicle loses its effectiveness. You cannot see this occurring, which is the reason that you must watch the mileage of your car. You should schedule the oil change based on the owner's manual recommendations.
Why Your Vehicle Needs an Oil Change
We all know an oil change is a basic maintenance task and you don't want to put off the critical service. Clean oil extends the life of your engine. When you schedule regular filter and oil changes, your vehicle's engine will run the way it's supposed to. The fresh oil reduces wear and tear, cleans the engine and maximizes the performance of the car.
Top Reasons to Visit Volkswagen Dealership for Oil Change
Volkswagen of Cherry Hill is the best place to get an oil change. First of all, we have the best value. Most people think having service done at the dealer is expensive, but our prices are unbeatable. Plus, you don't just get an oil change; we perform a complete vehicle checkup that includes fluid top-off, synthetic oil blend, battery test, multipoint inspection and brake inspection. Your local repair shop down the street won't offer this to you.
You save more time when you bring your Volkswagen's vehicle to your Philadelphia Cherry Hill dealer. The oil change will be done quickly, but you can stay in our waiting room with free Wi-Fi and refreshments.
Plus, when you bring your vehicle here, we guarantee that the job will be done right the first time. Volkswagen vehicles require care that an oil change service center can't offer you. Our certified technicians know your car like none other. We only use factory direct parts for your Volkswagen. Schedule an appointment at our dealer today.