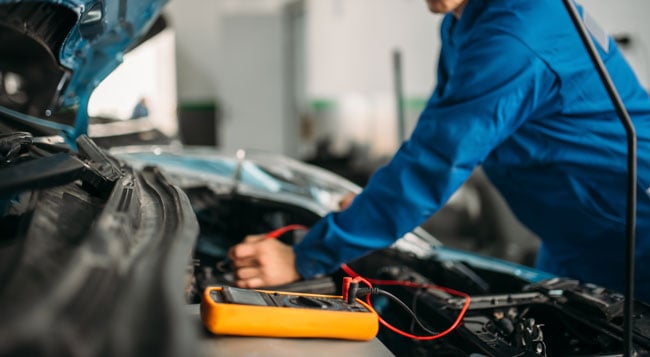 At Cherry Hill Volkswagen, we know how vital the car battery is to your vehicle. When it doesn't work correctly, you quickly become stuck and can't move on with your day. That's why proper battery maintenance is required to ensure your Volkswagen runs the way it should. With our simple directions, you can keep the battery running its best, even during the colder months.
Battery Care for Cooler Temperatures
When the temperatures begin to dip, it becomes harder for your battery to provide power. That's because the vehicle's engine requires more effort to start. Before winter arrives, you want to have your electrical system tested. This includes your battery and alternator. A qualified technician can ensure that the battery is in good operating condition.
Furthermore, if you take short drives only, you want to use a battery charger or maintainer to keep your equipment fully charged.
The next step is to maintain all of the battery components. Our technicians check the fasteners, cables and posts to guarantee that everything is in good shape. We also look over your car's battery connections to confirm they are tight and clean. When we remove the corrosion, excessive vibration and wear is also prevented.
Taking Care of Your VW
We have a passion for helping you maintain your Volkswagen car or SUV. After all, you want to retain the value as long as possible. These vehicles are meant to last but do require some regular maintenance. Contact ourservice department today to schedule an inspection of your battery. We can head off any potential problems before the winter weather hits.
While you are here, make sure you look at the latest deals, including the new Volkswagen Jetta for sale in Philadelphia. For a limited time only, we have some fantastic VW lease offers and incentives.