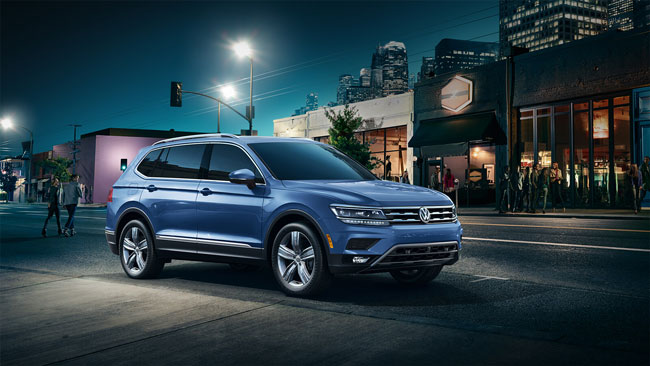 You already made the wise decision to buy or lease a Volkswagen. Now it is time to consider another crucial decision: how to keep your car protected. The Volkswagen Drive Easy program is a suite of protection plans for VW owners and lessees. Your confidence will be assured with your choice of nine different protection options. Let's examine this program at CherryHill Volkswagen.
Vehicle Service Protection
The Vehicle Service Protection Plan offers benefits that cover unforeseen service expenses. This plan includes mechanical repairs plus parts and labor, for up to 10 years or up to 150,000 miles.
Term Service
Term service includes no-deductible parts and labor for up to six years or 72,000 miles.
Certified Pre-Owned (CPO) Service Protection
This optional plan has three levels to choose from. They offer coverage up to 10 years or 150,000 miles. You will also get roadside assistance, towing, and rental car reimbursement.
Lease-End Protection
Safeguard yourself from extra costs at the end of your lease. The Volkswagen Lease-End Protection plan waives up to $10,000 of extra charges in various categories.
Guaranteed Asset Protection
The GAP program works by keeping down costs that arise with specific financial gaps that may occur in an emergency. This gap often happens when your insurance settlement is less than your finance agreement. Volkswagen's GAP plan will waive some of this difference.
Tire and Wheel Protection with Optional Cosmetic Coverage
This plan will cover the repair and replacement of your tires and wheels, if caused by road hazards, for up to seven years.
Multi-Coverage Protection
This is a set of optional protective services, with a range of options available.
Theft Protection
VW will supply a theft-deterrent and identification product, as well as $5,000 benefit if devices fail.
Key Protection
This plan will replace your key, whether it is lost, stolen or damaged.
Get the Coverage You Deserve
The Volkswagen Drive Easy Program has you covered, no matter what life throws your way. Stop by for a new or used Volkswagen in Philadelphia today.