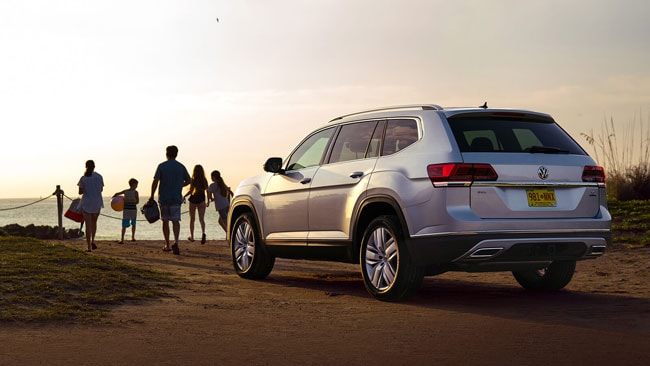 The 2019 Volkswagen Atlas is an excellent choice for anyone who seeks the best model for family travels and everyday utility. It comes complete with three rows of seats that comfortably handle adults along with generous cargo space in a technology-facilitated interior. Let's get a closer look at what you get with a 2019 Volkswagen Atlas SE with Technology from https://www.cherryhillvw.com/.
Superior Amenities
There are several trim levels in the Volkswagen Atlas, each with their unique features. This can leave you in a dilemma as to the best combination for your family. As a discerning customer, if you just look two steps above the baseline, you would discover the SE with Technology optional, which we think fits most needs. Just what is unique about this trim?
A power liftgate, remote engine start, adaptive cruise control, an auto-dimming rearview mirror, lane-keeping assist, an active blind-spot monitor and an optional panoramic sunroof added to the SE trim provide everything you could hope for.
The SE with Technology comes with a 3.6-liter V6 engine, which generates 276 horsepower and 266 ib-ft of torque. Forward-collision mitigation and rear cross-traffic alert are also standard equipment on the all-wheel-drive 2019 VW Atlas SE with Technology.
With this model, you also get individual AC controls and a steel plate at the back of the rear seats to protect from injuries in cases of accidental collisions. Opt for second-row captain's chairs for an extra $695. With two SD cardholders that can contain all your favorite music and pictures on display, you can appreciate precious family time while on the road.
Treat Your Family Today
Doesn't your family deserve something as magnificent as the 2019 Volkswagen Atlas SE with Technology? You can get your new or used Volkswagen inPhiladelphia today when you visit our state-of-the-art showroom. Come check out the fantastic deals we are currently offering.