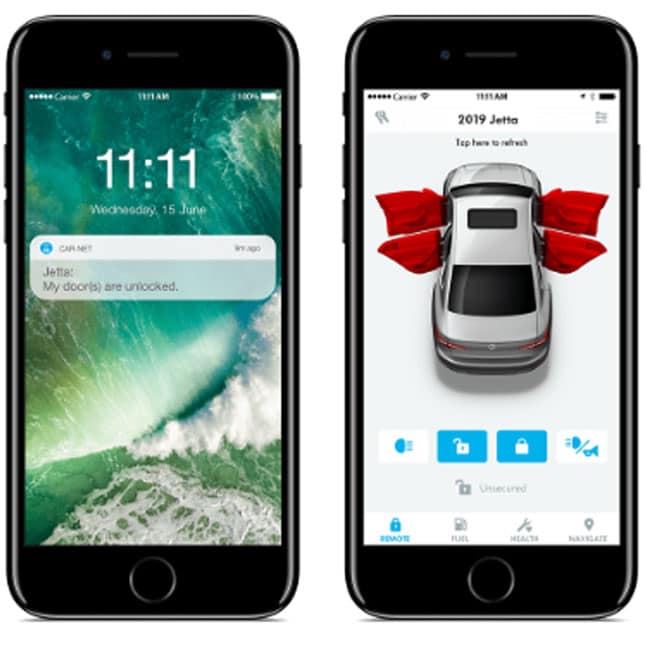 Volkswagen's methods of always ensuring customer satisfaction have been heralded by the Car-Net. Just like a much-needed traveling companion, this app brings you up to speed with your vehicle by integrating valuable information into it. Let's get a closer look at Car-Net in the cars at Cherry Hill Volkswagen.
What is Car-Net?
This mobile service provides you with the latest information you need. Synchronize your vehicle with Android Auto or Apple Carplay without much effort. This gives you access to a variety of apps in a completely new way. You achieve full compatibility with music, online mapping updates and messaging while driving in your favorite VW model.
Do you want to connect with the outside world and receive self-selected news on current topics such as the weather, POIs, downloads, parking and charging stats? Go ahead and register on the website. Then, connect to the internet through your personal mobile hotspot or by using a Sim card inserted on the infotainment system.
On your dashboard, VW Car-Net navigation provides you with directions every step of the way and you can quickly discover new places. You can also get addresses from your contacts and text messages to get where you need to go faster.
If you are stuck in traffic, the guide and information help you to maneuver your way through any situation by finding the fastest route. Furthermore, the time manager helps you to plan any of your engagements effectively and save time.
No one plans for emergencies, but if an accident occurs, you get fast assistance with Car-Net. You can also lock or unlock your vehicle remotely even if your keys aren't with you. There's no limit to the versatility of this system.
Experience New Technology
The world continues to evolve and change; so should your car. The time has come to experience driving the way it was meant to be. Visit our premier Volkswagen dealer in Philadelphia to find your next new or used VW model. You'll be glad you took a step into the future.