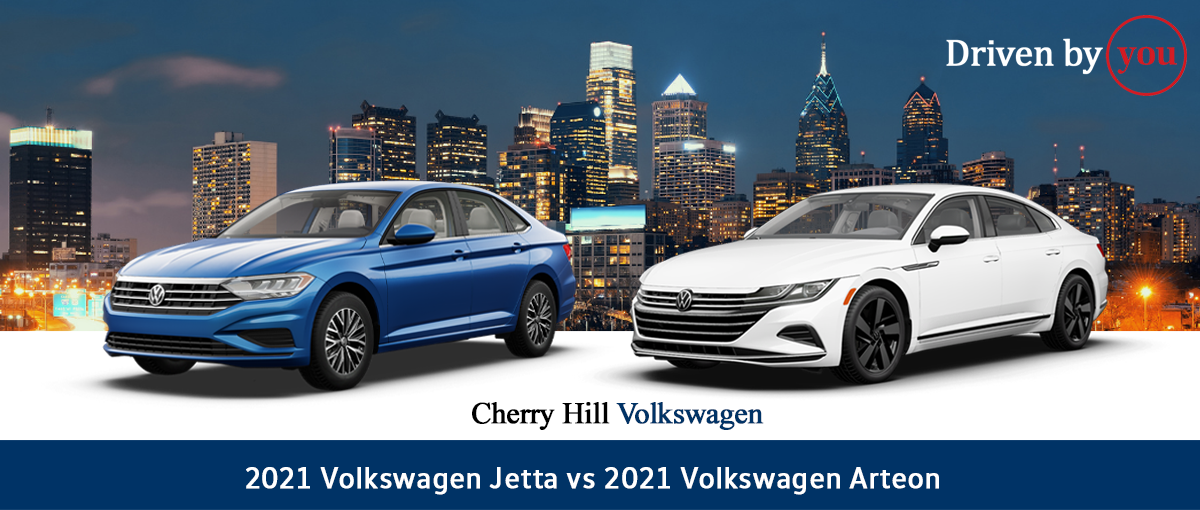 Despite have a long roster of models, Volkswagen continues to be the "people's car" for the 2021 model year. It continues to build on its legacy to offer premium vehicles that cater to the needs of the masses worldwide. There are several Volkswagen cars out there, delivery quality in terms of engines, designs, and style.
Among the latest top-quality models are the 2021 Volkswagen Jetta and Arteon. The Volkswagen Jetta is a solid, cost-effective, and fuel-efficient sedan choice. It combines execution, performance, and advanced technology to give you an enjoyable ride.
The 2021 Volkswagen Arteon follows in the same line with a hatchback body synergizing with an Avant-grade styling. It is as practical as it is pretty, bearing the iconic Volkswagen look for a solid appearance. We will compare these two models below under the following headings.
Pricing
The starting price for the 2021 Volkswagen Jetta is $18,995. This is a budget-friendly option for a wide range of drivers. On the other hand, the 2021 Volkswagen Arteon has a relatively higher starting price of $36,995. This is also a reasonable price for a car that offers such unique features. Moreover, you can benefit from the lease and financing deals from our Volkswagen dealership.